China is the new modern world, and recently the country have been changing the face of business, fashion and now travelling. You can easily board a train straight from your residency , no need to walk or do the long stand at the train station.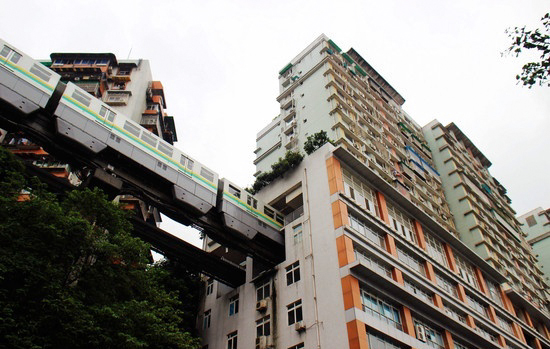 In Chongqing, China you will find an apartment building which has a train rail and train running through it. This 19 story residential building also has a transit stop where apartment residents can just go to the sixth through eighth floors to board the train.
Chongqing, located in southeast China, and has population of over 49 million, now it is no surprise they have to find a way to fit in everybody into the space and including a train station inside a building in other to save acres of land is no exception .