Outstanding Art Potraits That Looks Like Real Human
Jamie Salmon Is a British Born, now Canadian Based artist who has taking his passion for art to another level. He creates a 3D self portrait and life size sculptures that leaves you wondering if its it all real. He uses platinum silicone rubber, fiber glass, acrylic and human hair,to create this life size human.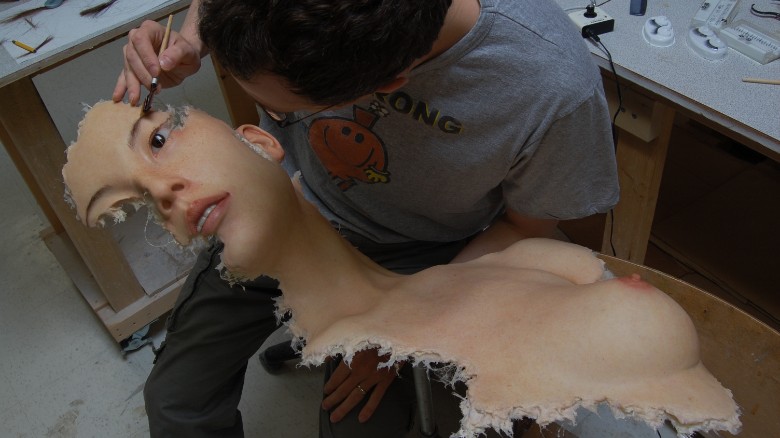 Jamie Salmon works with Jackie K SEO. to create this hyperrealist art works Although they work together out of their Vancouver based studio, and sometimes collaborate on works, they primarily produce individual pieces exploring different themes and styles.
[huge_it_slider id="1″]
 The themes of Jamie's work are varied. He says " I like to use the human form as a way of exploring the nature of what we consider to be "real" and how we react when our visual perceptions of this reality are challenged. In our modern society we have become obsessed with our outward appearance, and now with modern technology we are able to alter this in almost anyway we desire. How does this outward change affect us and how we are perceived by others? "
Jackie says of her work; "In each piece I like to capture those reflective moments, where we can have so many mixed emotions. Nowadays, we are feeling more and more isolated from each other, although we have more ways to communicate than we ever had before"
 Some of there work are used in movies
[huge_it_slider id="2″]
[huge_it_slider id="1″]